Who we work for



















Water Industry
Labtec as part of the CEMA Group, has worked in the water industry for many years, and is currently working on many schemes with utility companies.
Labtec as part of the CEMA Group offers an unrivalled combination of experience and capability and has a wealth of experience in the water industry having supplied products and services to the sector, for several decades.  As an approved / framework supplier to some of the UK water companies, Labtec boasts an enviable reputation for quality and reliability.  By constantly questioning and improving both technical aspects of its products as well as reviewing the organisation's key performance drivers the company has remained at the forefront of its field for decades in this particular sector. We employ the highest technical, quality and safety standards, and have experience and understanding of regulatory issues which enable us to provide Mechanical, Electrical and Instrumentation services for:
Drinking water
Waste treatment
Sludge treatment
Pumping stations
Power Industry
Labtec Services Ltd can deliver a multi-disciplined solution to engineering and construction projects across the power generation and energy sectors.
Covering both conventional power generation and renewable energy, we operate throughout the UK providing total mechanical, electrical and instrumentation support services throughout the life of a project.
Our full scope of project services includes project management, design, fabrication and manufacture through to installation, testing, commissioning and facilities management.
We can provide either a fully integrated turnkey solution, or a combination of our power generation services, tailored to meet your requirements.
Renewable Energy
Labtec offers a wide range of products and services for the power generation from renewable energy sources, like solar and wind power. This way Labtec helps to accelerate the progress in renewable energies.
Offshore & Marine Systems
Labtec Services Ltd provides a range of specialist products to the Offshore Oil & Gas and Marine industries. We have been involved predominately in supporting the prominent emergence of UK based companies in this sector.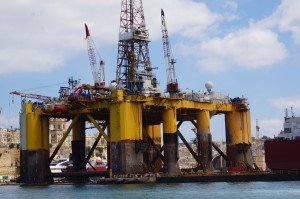 Our technically qualified team of Design and Project Engineers have extensive experience and knowledge of the design and supply of electrical systems employed within conventional fixed platforms and more recently Fluid Transfer Systems, Hose Handling Systems, Large Bore Flexible Hose Systems, Marine Coupling Systems and associated equipment. We can deliver complete integrated systems, incorporating advanced power, control and monitored systems.
We assure high quality and reliable service to all our customers, in an industry where quality and delivery are paramount. We strive for excellence in the provision of Offshore and Marine Systems.