Distribution Boards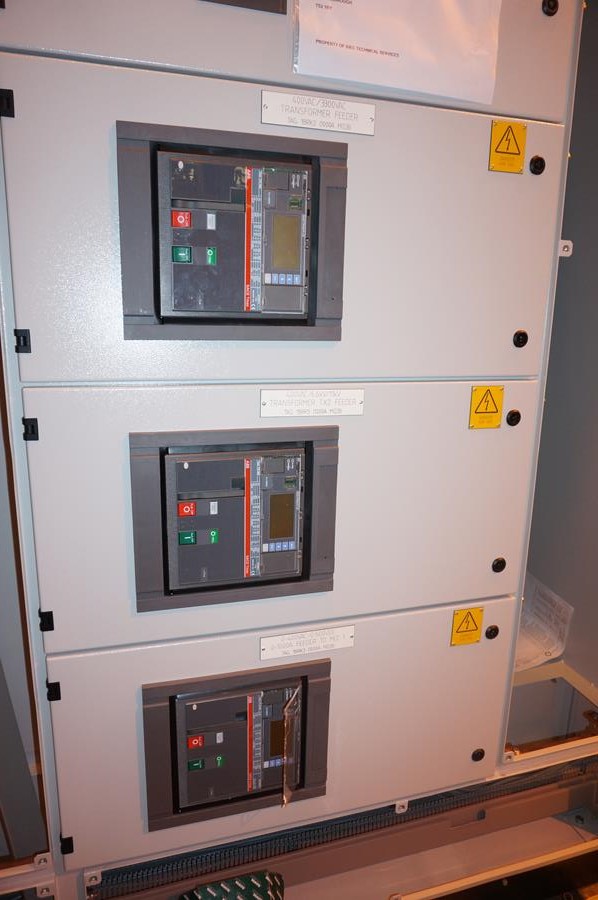 Labtec (Services) Ltd. manufacture a range of low voltage distribution boards/switchboards of varying type and size. We can accommodate various types of cable entries whether top, bottom or a mixture of both, front or rear access, or we can even manufacture a hybrid solution using a combination of any form and type from Form 1 through to Form 4, Type 1 to Type 7. We can also accommodate various special site requirements i.e. the space available and access into the switch room or kiosk whether the limitations be imposed by existing switch rooms / buildings or new builds.
We provide a tried and tested range of BS EN 61439-1&2, LV Directive and the EMC Directive compliant switchboards for distributing power around buildings and industrial plants. We use established designs to provide assemblies that are both reliable and flexible, offering a total solution for every aspect of building management control, including the most sophisticated of infrastructures.
We offer the following options but not limited to:
Busbar current ratings up to 6300 Amp (various fault rating available)
Ingress protection up to IP65
Wall mounted or floor standing
Top or bottom cable entry
Front or rear cabling access
Full range of instruments and metering to customer requirements
Fuse switch disconnectors, MCCBs and ACBs as required
Automatic change over systems (relay or PLC controlled)
All designs incorporate National and International Standards where required in addition to being compliant with BS EN61439-1&2.
We also provide a range of expert support services including:
Full installation, site testing and commissioning
Ongoing technical support and advice
Comprehensive warranty on all products
Please contact us for more information about our low voltage switchboards.
We partner with the industries leading equipment vendors including: