CAD Services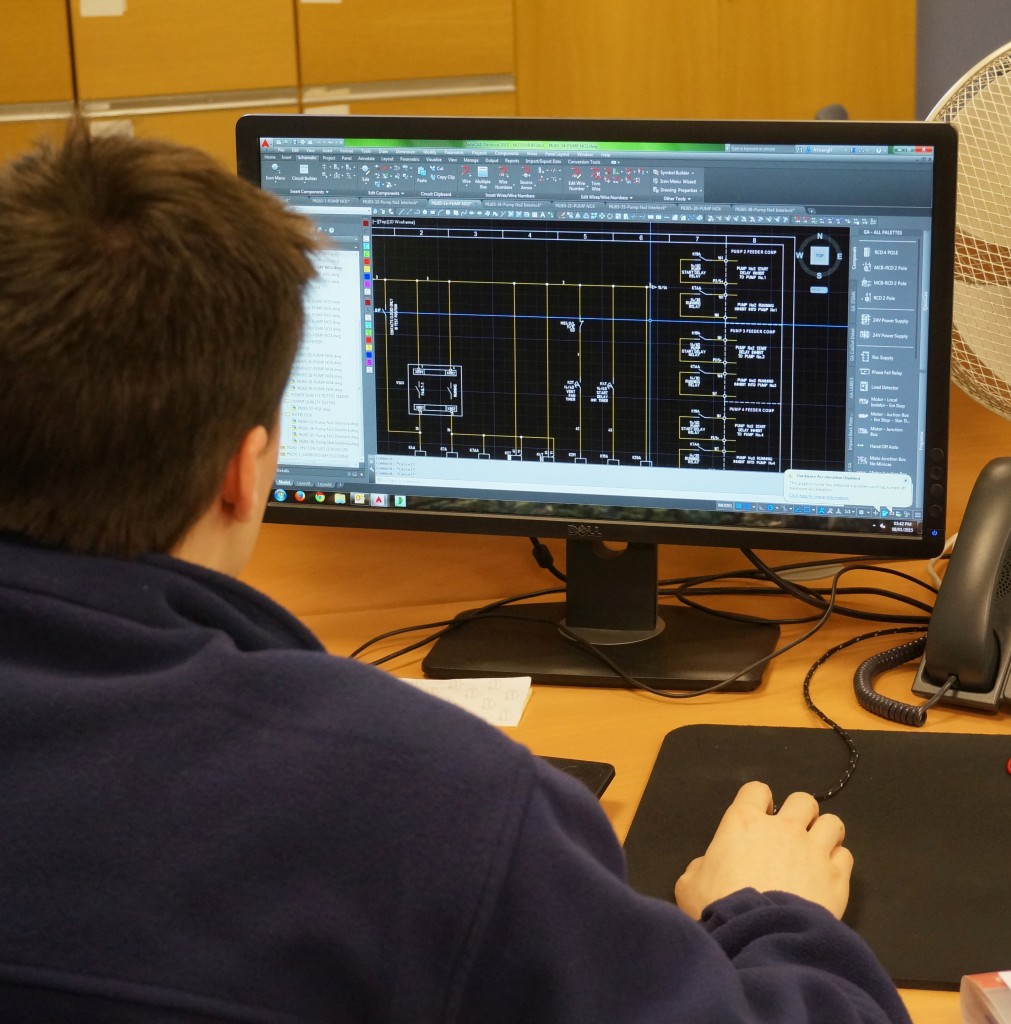 We offer Comprehensive Electrical Design and Draughting services
Using the latest Electrical AutoCAD software, we offer the skills and knowledge to produce professional electrical drawings to meet your business requirements. Our friendly approach and extensive experience is why many of our clients use us time and again for their CAD outsourcing and electrical design and draughting needs.
Electrical Design and Draughting services
Site survey of proposed installation prior to drawing preparation
Site surveying of P&ID's for updating.
Following clients' red line and mark-up procedures for all engineered drawings.
Providing 'as-built' drawings to suit your system requirements.
Recording file drawings and documents for client procedure.
Creation of wiring diagrams, schematic & block diagrams, control panel layouts  designs based on customer requirements.
Additional services relating to non-electrical drawing modifications
CAD conversions from paper into electronic format.
Draughting & design for the building and construction industry.
CAD Conversion Services
We will convert your paper drawings to an accurate workable AutoCAD drawing.   
Conversion services include:
Paper to CAD
Dwg to CAD
Pdf to CAD