Testing & Comissioning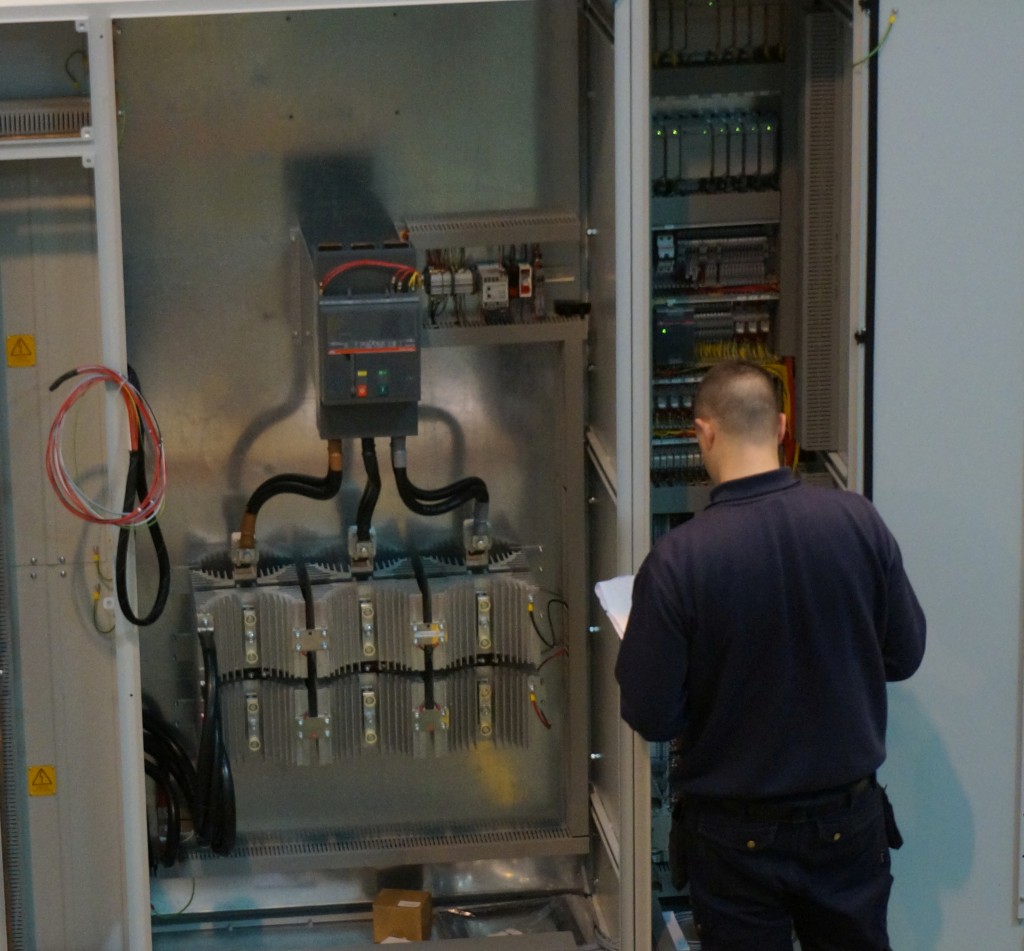 Labtec (Services) ltd. provide Testing & Commissioning on all control panels produced, this ensures our panels are thoroughly checked and set-up for trouble-free operation on-site. We will normally always provide the following:-
Client Factory Acceptance Testing (CFAT) prior to delivery.
Delivery & re-assembly on site.
Site Acceptance Testing (SAT) & Commissioning Support.
We also provide assistance in the commissioning of non-Labtec systems.
Contact a member of our Engineering Team to discuss your needs and requirements.
Harmonic Survey
Does your site comply with G5/4?
It is common practice for industrial plants with major harmonic sources to add harmonic filters to limit voltage distortion and harmonic current flows into the utility system. On existing systems, harmonic measurements are usually made to determine the extent of voltage and current distortion and are used as a base for further calculations. If calculations show that harmonic filters are required to meet specified criteria, filters can be designed and analytically tested.
As more and more electronic equipment is connected to the Power Supply Network the effect of non-linear loads will cause deterioration in quality. The introduced Engineering Recommendation G5/4 lays down the conditions under which connection to the Electricity Supply Network will be allowed and affect every consumer connected to the public electricity supply, including domestic and commercial consumers, as well as industrial users.
To facilitate our customers' needs in complying with this latest government legislation, Labtec (Services) Ltd will carry out pre & post harmonic surveys to G5/4-1. These surveys are particularly important when carrying out any new installations or adding any additional drives on site that may have a bearing on the total harmonic loading.
One comprehensive survey from Labtec (Services) Ltd will detail everything you need to know about your current site harmonic content with a full and comprehensive report being issued upon completion. A Site Survey for the purpose of establishing the present levels of Harmonic Distortion can be carried out and would include:
ASSESSMENT OF EXISTING SITE CONDITIONS
To conduct a Harmonic Survey it is necessary to establish the present site conditions. This includes investigation of the supply transformers; establishment of the Point of Common Coupling (PCC); assessment of the single line distribution including pertinent ancillary equipment such as Power Factor Correction equipment; method of connection of the monitoring equipment.
CONNECTION OF MONITORING EQUIPMENT
Site visit to connect the Monitoring Equipment.
DISCONNECTION OF EQUIPMENT
Site visit to disconnect monitoring equipment after a pre-determined monitoring period.
PRODUCE A REPORT OF THE FINDINGS
To include all information required under G5/4, an associated computer program would be used to interpret current site results and predicted harmonic levels will confirm a customer solution to ensure current legislation compliance can be achieved.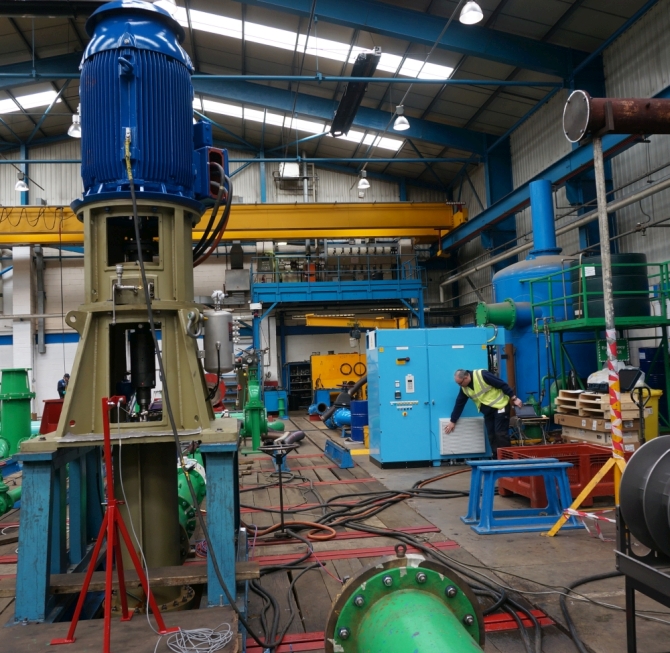 Request Your Harmonic Survey
Click here or call 01670 351144
String testing LV Assemblies
Q. What is a string test, and when should one be specified?
Generating a pump curve requires the measurement of head, capacity and power. From this information, the efficiency of the pump can be calculated. The efficiency shown on the pump curve is always related to the shaft input power.
The published efficiency is the pump's hydraulic power divided by the mechanical input power to the pump shaft. It is only the efficiency of the pump, not of any other component.
The most accurate way to obtain the power data is by direct measurement of the shaft torque and rpm with a torque transducer and tachometer. These values are then used when calculating the power input to the pump.
A string test uses the complete assembly—motor, pump and drive. The power measured is the input power to the motor. The input power to the pump shaft is then calculated from the published motor and drive efficiencies. A string test is less accurate because these efficiencies are not precisely known compared with the direct measurements of the shaft torque and rpm.