Fluid System Technology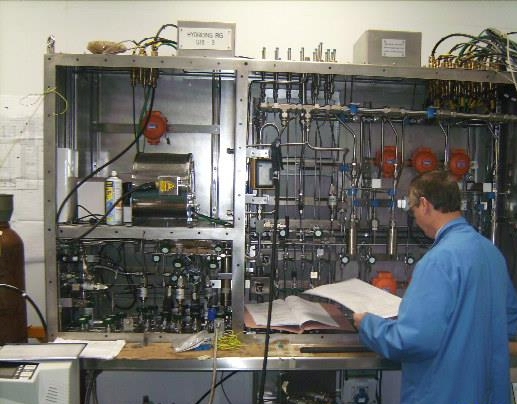 In 2008, Labtec expanded the services we offer, with a purpose built Clean-Area, for construction of Vacuum/Gas Pressure Control Systems. All our fitters have been trained to Swagelok's fitting standard, ensuring the proper use, installation, and maintenance of the tube fittings.
The training covers all aspects of:
Tube and Pipe installation
Tube fitting assembly
Installation of Adaptors, caps, plugs, etc.
Proper tube bending techniques
Correct installation Practices
– Provide Accessibility
– Avoid springing
– Utilize expansion loops
Correct tube handling and preparation
Orbital Welding plays a key role in the construction of the Vacuum/Gas Pressure Control Systems we produce. The welding process forms part of the critical system, where failure is not acceptable.
The welding process is automated utilising a precision GTAW welding system, allowing complete welding to the diameters 1/8 through 4 inch and pipe welding equipment from 1/4 through 2 inch nominal bore. The Swagelok system employed by Labtec can offer production increases of 50%, due to the unique weldheads used, which means the components can be assembled and inspected prior to the welding sequence. All welding is coded to ASME IX.